Exclusive Interview with Kathy Hancox, AIA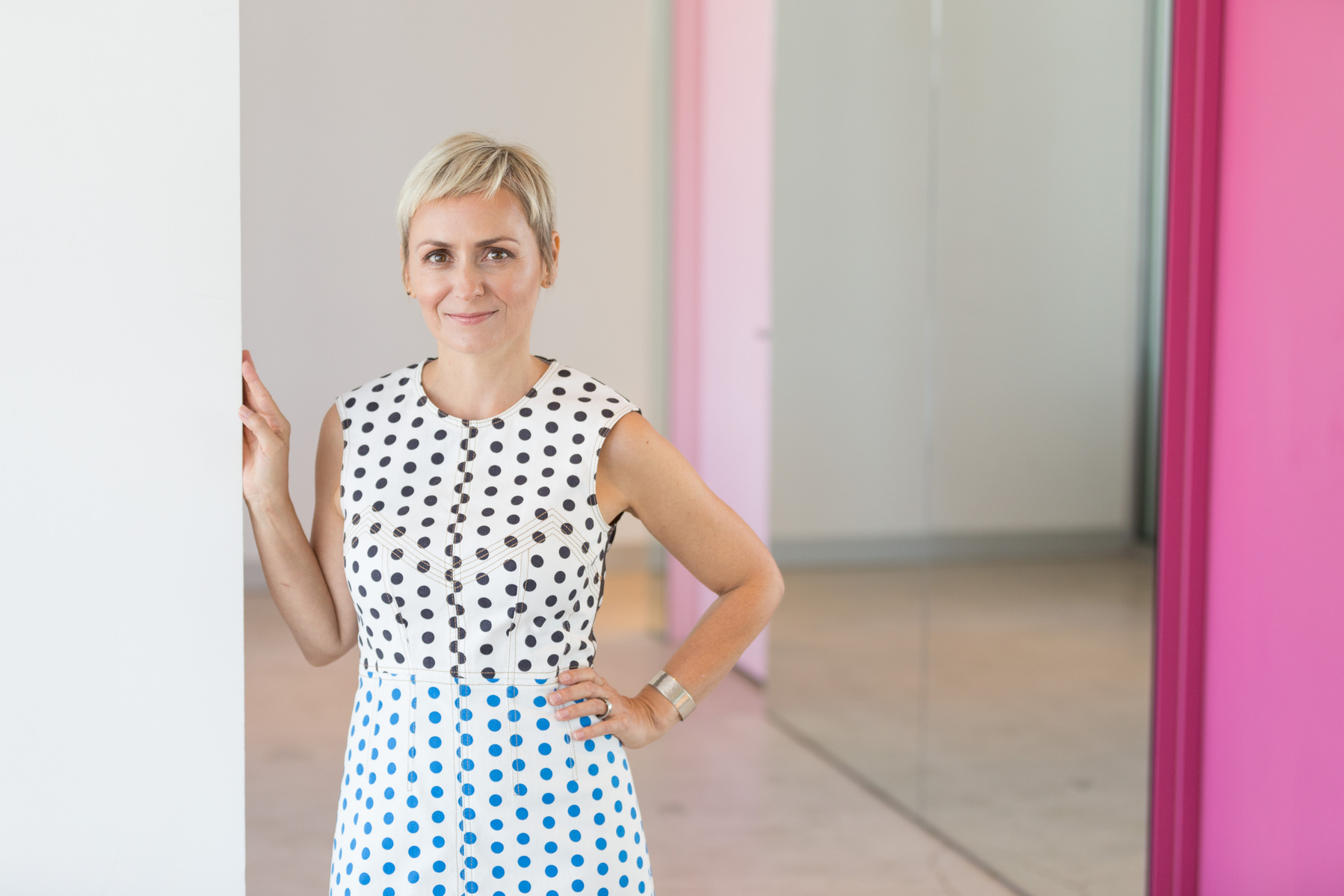 Q: Tell us a little bit about your journey to becoming a licensed architect.
A: I knew that I wanted to be an architect when I was 12 and my parents hired a young architect to design an addition for our house. He showed up with beautiful watercolor renderings of his designs and I immediately knew architecture was for me! After architecture school I chose to work for small design focused firms where I would have lots of responsibility and get to experience all aspects of the profession. I was fortunate to work on many different project types with many talented people. This ultimately led to completing the licensing process, and starting a practice.
Q: What piece of advice would you give to women on that journey now?
A: Believe in yourself and the value of your unique point of view. I've always thought of myself as an architect who happens to be a woman, but the reality is that women's voices have been under represented in the creation of our built environment.
Q: It is said that having a good mentor can help you learn and progress. Did you have a mentor as a young architect, before going out on your own?
A: Over the years I've had many great mentors: teachers, employers, and co-workers. We have a lot to learn from each other and I've taken a great deal from every part of my journey. You never stop learning.

Q: What is the most rewarding part of being the Principal of your own firm?
A: As Principals we invest heavily in creating a vision for an architectural practice that can enrich life, further insight, and reveal meaning; the most rewarding part is when we get to experience the ways that our designs make a positive impact on our clients' lives.
Q: What is your philosophy on design?
A: Regardless of project type, scale, or location, our creative approach is client and site specific, structuring spaces and moments that are timeless and contextual. For us, architecture is a process of revealing that results in places that reveal. Our palette is material authenticity, proportion, light, shadow, reflection, and the interplay of view and movement - framing foregrounds, middle-grounds and backgrounds, connecting inside and out. We work closely with our clients to understand their specific needs, constraints and aspirations. From this, we develop a full and deliberate design that holds the potential to offer further insights as the project is realized.
Q: What motivates you in daily practice?
A: The desire to create and realize.
Q: Where do you draw inspiration from?
A: We don't consciously apply one-to-one inspirations in our work, however, through the work we've come to recognize that we share affinities with other creative fields and individuals. For example, for us, once a work of architecture is inhabited by our clients, it's fullness begins. The artist Marcel Duchamp famously said that "the spectator makes the picture." We share an affinity with Duchamp around this sensibility - that between intention and realization there is a "difference." For Duchamp this difference IS the work. For us, this moment occurs when the acts of daily life and the cycles of the environment meet our original design intentions. It's at this moment that the architecture reveals.
Check out the full interview here.